Renewable Energy as a dream vision in mind of our chairman Dr.Shailesh Makadia has founded "Radhe Renewable Energy Development PVT. LTD.", two decades ago, since then "RREDPL" is constantly thriving on effort to develop environment friendly technology which will be helpful to society and in long terms for the sustainable growth.
The present economical revolution in the word to survive every industry has to improve their old style manufacturing process or has to adopt new efficient technology.
Today for every industry "Fuel" is the lifeline, to survive in rocketing cost of fuel Renewable & non-conventional energy technology is the one and only solution.
In this run of constant improving and survivals "RREDPL" brings ideal technology in non-conventional & renewable energy, not only for survival of struggling industries but with the promise of high financial returns within the shortest span of time, replacing the costlier fuel and protect the precious environment.
RREDPL is the core company of Radhe Group of Companies located at Rajkot, Gujarat, India. The Group's main line Activities are research, development, manufacturing & marketing of non-conventional & renewable energy equipments like Up Draft Gasification Technology, Fluidized Bed Hot Air Generator (HAG) direct/indirect, Waste Heat Recovery Heat Pipe Based Technology, Waste Tyre/Waste Plastic Continuous Pyrolysis Technology, CO (Carbon Monoxide) Generation Technology, Power Plant(Gasification –DG Route) & Drying Technology.
RREDPL has more than 1000+ satisfied clients with successful track records in India and abroad.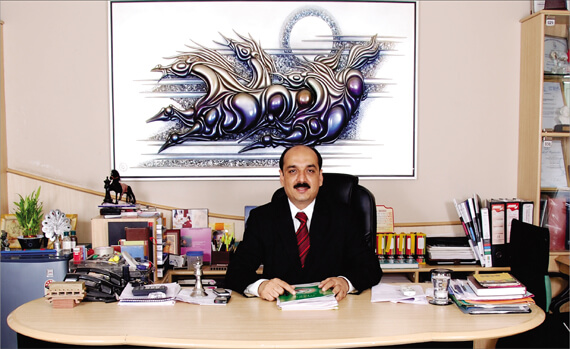 Chairman's Message
"A Magnificent Journey to the well-defined goal, with every step on chartered path."
Core Vision
Radhe's Vision for the future is seen through the keen eyes of the present. We are well aware that we must lay the foundation today for a promising future.
To bring green revolution by making global society self-sufficient with renewable and sustainable energy by replacing fossil fuel, thus leading to cleaner environment for the next generation.
To make giant global presence with our capabilities, creativity resources in diversified business sectors.
Core Values
Core Values of the Group…the TIES that bind us
Teamwork To trust, respect and support each other to achieve corporate vision.
Integrity Commitment to act in an ethical, honest, fair and transparent manner.
Entrepreneurship Always encourage calculated venture with creativity which leads to win-win relationships.
Social Responsibility  Promoting renewable, sustainable and healthy growth of the society.