Renewable Energy as a dream vision in mind of our chairman Dr.Shailesh Makadia has founded "Radhe Renewable Energy Development Pvt. Ltd.", two decades ago, since then "RREDPL" is constantly thriving on effort to develop environment friendly technology which will be helpful to society and in long terms for the sustainable growth.
RREDPL is the core company of Radhe Group of Companies located at Rajkot, Gujarat, India. The Group's main line Activities are research, development, manufacturing & marketing of non-conventional & renewable energy and waste recycling equipments like
Biomass/Coal base Up Draft Gasification Technology
Fluidized Bed Hot Air Generator (HAG) direct/indirect
Waste Heat Recovery Technology
Waste Tyre/Plastic/MSW Continuous Pyrolysis Technology
CO (Carbon Monoxide) Generation – Synmaxx Technology
Power Plant (Gasification –DG Route)
Drying technology 
RREDPL boasts a strong track record of success with over 1000+ satisfied clients both in India and abroad. The company's commitment to delivering high-quality renewable energy solutions has earned them a reputation for excellence among their extensive client base.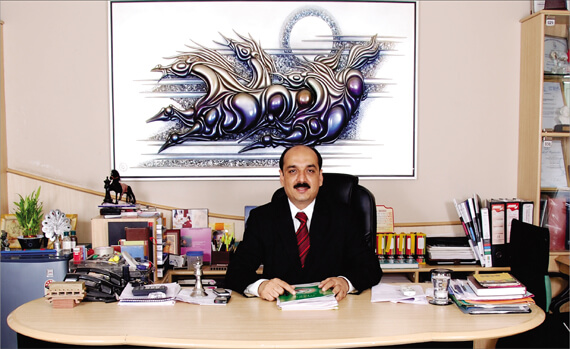 Chairman's Message
"A Magnificent Journey to the well-defined goal, with every step on chartered path."
We always provide positive platform to all creative ideas, efforts and technocrats to give solid form to our endeavor to make green, sustainable and cheerful global society with passionate, restless and tireless journey.
Our Mission & Vision
We can see beyond tomorrow, as our dreams travel far…….
Radhe's Vision for the future is seen through the keen eyes of the present. We are well aware that we must lay the foundation today for a promising future.
To bring green revolution by making global society self-sufficient with renewable and sustainable energy by replacing fossil fuel, thus leading to cleaner environment for the next generation.
To make giant global presence with our capabilities, creativity resources in diversified business sectors.
Core Values
The TIES that bind us
Teamwork To trust, respect and support each other to achieve corporate vision.
Integrity Commitment to act in an ethical, honest, fair and transparent manner.
Entrepreneurship Always encourage calculated venture with creativity which leads to win-win relationships.
Social Responsibility  Promoting renewable, sustainable and healthy growth of the society.
Sustainability
Blend of Renewable & Resurgent Energy will definitely lead us to Sustainable Growth
For Radhe Group of Energy, sustainability is a way of doing business: it guides our everyday choices and ensures they are made responsible and with full awareness of the potential consequences.
"Sustainability is not simply a way to conduct business; it is the only long-term to conduct business within a finite and intereconnected biosphere."
At Radhe we strive to create long-term success by embracing opportunities and managing risks derived from economic, environmental and social progress. Our sustainability commitment is an opportunity to increase our company value while having a positive impact on society.
Environmental Commitment
Respecting the environment has always been a part of our core values. We are committed to make changes and improvements in our business practices to reduce our impact on the environment.
Social Commitment
At Radhe, we recognize our responsibility to society by developing program and products that ultimately improve the lives of our employees, local communities and our global society.
Research & Development
Nothing is ultimate as the next one will be better….. 
R & D is the heart of our organization. The key to our success till today is mainly based on passionate approach towards R & D. In our Central Government Approved in-house R & D Center we develop and carry on innovations in process development, process implementation, process controls, cost reduction, quality improvement and investigate potential growth areas for Radhe with the help of ….
Advanced fuel testing laboratory
Ultimate and Proximate analysis facility
Physical, Chemical & Biological testing facility
All-metal testing facility
State of the art laboratory equipped with spectrometers, Gas Chromatograph, Bomb Calorimeter & other latest and hi-tech equipments.
Our R & D team of qualified scientists, networks with the global scientific community including companies, universities, government organizations and scientists with similar interest  areas.
Dedicated and experienced team of scientists engaged in research activities for biomass and related green energy technology. 
Radhe is committed not only to providing next-generation solutions to our clients,
but to helping in providing tomorrow's products today.
The Green Journey
Our march wouldn't have been what it is, without our united endeavour. 
We have world-wide network and association with Individuals, Technocrats, Institutions and various Corporates for Product Development, Research & Development, Commercial Production and Supply in different segments to make Radhe Group of Energy as a hub of Sustainable Growth base in Energy, Infrastructure and Precision Engineering.