Radhe engineering Co. is the core company of Radhe Group of Energy mainly engaged in the Research & Development, Manufacturing and Marketing of Renewable Energy Projects mainly in Biomass Energy since 1995.….
Biomass Briquetting Plant – Jumbo 90 – Supreme 70 – super 60
Biomass Dryer
Biomass Hammer Mill
Biomass Shredder
Belt Conveyor Loader
Our vision is to achieve global leadership in providing value-added high quality solutions to our clients in utilizing waste and convert it into valuable fuel, by combining technology expertise, domain skills, process focus and a commitment to long term client relationships.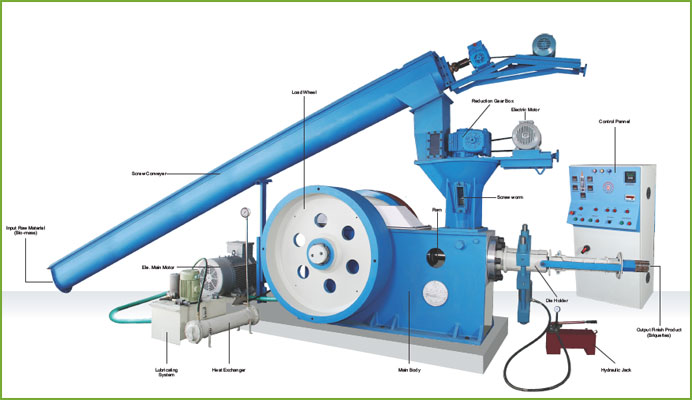 The company was spun off as an independent organization with carrying the leadership & experience of Dr. Shailesh Makadia in early ninty's. Since inception, Radhe Engineering Co. has worked closely with client to help them utilize the waste, more efficient and more agile businesses.
Radhe Engineering Co, – A rich heritage to live up to! Organizational values are the foundation stones on which the organization's image is built. These help the company realize its organizational goals and in turn transform lives. These values are intended to infuse an infectious energy, professionalism and a sense of true empowerment to the workplace.
The solid edifice on which Radhe Engineering Co. stands tall today was built on high ideals and values. The company has its roots in the independence movement in the early nineties, a cause to empower the nation. We are adaptive to the changing times, while remaining steadfast to the values rooted inour culture.
Our values is towards our goals of expansion, diversification and excellence. These values define our philosophy of operations, guide our important decisions and determine our commitment and achievement.