Radhe stands apart with 65% of the total installation of gasification technology from the rest in India, as per the survey made by Karnataka state council of science & technology and submitted to DSIR (Department of science and industrial research)
AWARDS
Shailesh Makadia has marked his name in The Power 100 – The Eminent Personalities of Gujarat by Divya Bhaskar
Shailesh Makadia featured in Young Turks of Gujarat by Divya Bhaskar
Recognized as the Jewel of Saurashtra as a Energy Entrepreneur by Divya Bhaskar
Award for saving oil & fuel from Petroleum Conservation Research Association.
Business Leadership Award for Industrial Development by Indian Economic Development & Research Association.
Energy conservation in Ceramic Industries from S.S.I. Dept. Ministry of Industry, Govt. of India
Certified by American Society of Agriculture and Biological Engineers
Rashtriya Sanmaan Puraskar with Medal from Economic Growth Society of India, New Delhi.
Indian Achievers Award for Quality Excellence
Rashtriya Udyog Ratna Award by Indian Organization for Business Research & Development.
Certified by Global Society for the Health & Education Growth.
Certified by Dun & Bradstreet Global Database.
Saving of 60 to 70 Million litres per day imported fossil fuel by Radhe's Technology which is worth around 175 million USD.
Employment generated direct or indirect by Radhe's Green Revolution is more than 1,50,000.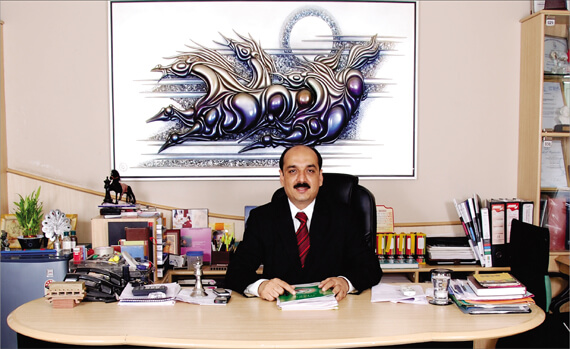 Chairman's Message
"A Magnificent Journey to the well-defined goal, with every step on chartered path."